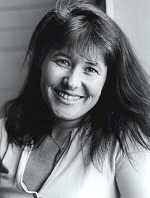 Name: Diana Noonan
Date of birth: 7 January 1960
Place of birth: Dunedin
Now living in: Catlins
What is your favourite food?
Chocolate.
Do you have a nickname and if so what is it?
No.
What was your most embarrassing moment?
Don't have one.
How do you relax?
I enjoy sleeping and swimming.
Who inspired you when you were little?
My English teacher in the third form.
What were you like at school?
I enjoyed school.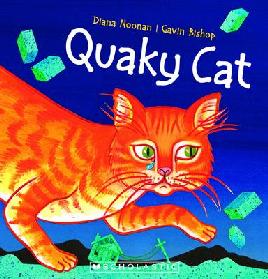 What was your favourite/most hated subject at school?
Most hated: Economics
What was the book you most loved as a child?
Trixie Belden series.
Which person from the past would you most like to meet?
Christ.
Why did you want to be a writer?
I wanted to paint, really, but I couldn't manage to do it well enough to satisfy myself — so I painted with words instead.
Do you have a special place where you write your books?
My office.
What's the best thing and worst thing about being a writer?
Best is having time alone and to myself. Worst is the stress I put on myself to finish a piece of work.
If you weren't a writer, what would you like to be?
A gardener.
What advice would you give to aspiring writers?
Read as much as you can and practise writing every day.
Read a short story by Diana Noonan
Read some books by Diana Noonan
More information about Diana Noonan
Read posts featuring Diana Noonan from the Christchurch Kids Blog.
This interview is from 2002.