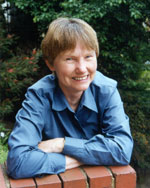 Name: Fleur Beale
Date of birth: 22 February 1945
Place of birth: Inglewood
Now living in: Wellington
What is your favourite food?
Anything cooked by somebody else.
Do you have a nickname and if so what is it?
No.
What was your most embarrassing moment?
I was ten. The traffic cop came to school to talk about road safety. All I can remember is hoping he wouldn't ask me anything - he did something much worse - he put his hat on my head and everyone stared. I felt my face getting redder and redder.
How do you relax?
Reading of course!
Who inspired you when you were little?
My mother - she was a writer and a teller of stories.
What were you like at school?
Very quiet, very shy, very allergic to traffic cops.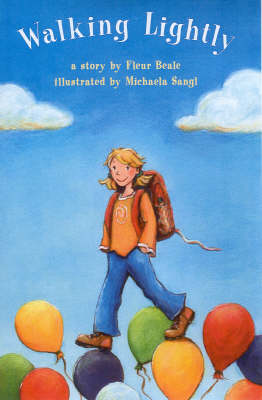 What was your favourite/most hated subject at school?
Favourite: English
Least favourite: P.E.
What was the book you most loved as a child?
My mother read us a lot of Rudyard Kipling, opens a new window and I still remember phrases such as 'the great grey green greasy Limpopo'.
(In The elephant's child, opens a new window, from Just So Stories, opens a new window - Ed.)
Which person from the past would you most like to meet?
My great-grandmother who arrived in New Plymouth in the 1840s and nobody was there to meet her. She had to make her own way and earn her living - what would New Zealand really have been like for a young woman on her own then? I'd love to know.
Who is your favourite author/children's author?
Sherryl Jordan, opens a new window.
Why did you want to be a writer?
I didn't set out to be one, it sort of snuck up on me, helped and encouraged by my mother and my family.
Do you have a special place where you write your books?
I have a study with a lovely view of the sea and the hills.
What's the best thing and worst thing about being a writer?
Best: being able to make up your own world and be your own boss.
Worst: You work on your own a lot so it can be a bit isolating if you're not careful.
If you weren't a writer, what would you like to be?
Somebody who gets paid to travel to interesting places.
What advice would you give to aspiring writers?
Write. Write about what happens to you. Write about how you feel and why you feel like it. And never throw away what you've written. Date it and keep it in a big box under your bed.
Read a short story by Fleur Beale, opens a new window
Read some books by Fleur Beale, opens a new window
More information about Fleur Beale, opens a new window
Posts featuring Fleur Beale, opens a new window on our Kids Blog, opens a new window
This interview is from 2002.