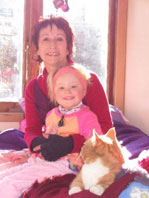 Name: Janet Marshall
Date of birth: 8 February 1947
Place of birth: Essex, England
Now living in: Nelson Bays
What is your favourite food?
Almost anything savoury.
Do you have a nickname and if so what is it?
I used to be called 'Boody' when I was a child. I don't get called that now though.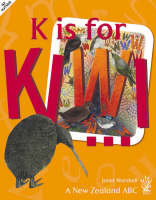 What was your most embarrassing moment?
At an exhibition opening of my paintings and bird models. I was talking to some visitors when my daughter, then aged 8, pointed out that the legs on one of the models were painted different colours. I could have shrunk through the floor in embarrassment.
How do you relax?
Reading, walking and playing classical guitar.
Who inspired you when you were little?
No person inspired me. I was inspired by nature and its endless fascinating properties.
What were you like at school?
Very very shy.
What was your favourite/most hated subject at school?
Favourite: Art. Most disliked: Sport and PT (Physical Training).
What was the book you most loved as a child?
A set of four nature books bought for me by my father. I still have them.
Which person from the past would you most like to meet?
Mahatma Gandhi.
Who is your favourite author/children's author?
There are so many, I can't lay claim to one.
Why did you want to be a writer?
I write to complement my paintings and to try to say in poems and script how I feel about the wonderful universe of which I am a part.
Do you have a special place where you write your books?
No. When my muse visits me I try to find a quiet place with no distractions.
What's the best thing and worst thing about being a writer?
The best thing is fulfilling one's desire to write, the worst is the lack of money it makes.
If you weren't a writer, what would you like to be?
An artist, which I am, or musician.
What advice would you give to aspiring writers?
Attend writing classes etc. to become proficient in using words, but also be true to yourself and write as you feel.
Read a short story by Janet Marshall
Read some books by Janet Marshall
Janet Marshall's website
This interview is from 2005.