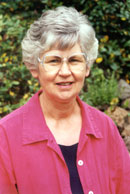 Name: Jennifer Beck
Date of birth: 9 December 1939
Place of birth: Auckland
Now living in: Howick, Auckland
What is your favourite food?
Fresh homemade bread.
Do you have a nickname and if so what is it?
No (at least not one that I've overheard).
What was your most embarrassing moment?
As a child, in a play, having the curtain fall down when I was changing costumes and had no clothes on. Audience thought it was the funniest part of the performance.
How do you relax?
Walking, reading, eating (probably more than I should).
Who inspired you when you were little?
My mother and father, who both loved books and valued education.
What were you like at school?
I enjoyed school, but also liked times when the river flooded so that we could not meet the school bus and stayed home and read books most of the day.
What was your favourite/most hated subject at school?
Favourite: Art, English and French language.
Disliked: Maths. Still do.
What was the book you most loved as a child?
I don't know what it was called, but it was a book of poems with a New Zealand flavour. My favourite poem was about Marmite… I remember the line I just want a piece of bread with Marmite on!. I would like to find a copy of this book.
Which person from the past would you most like to meet?
Leonardo da Vinci.
Who is your favourite author/children's author?
I like Joy Cowley's humour, and Margaret Mahy's, opens a new window imagination. As both author and illustrator, I consider Michael Foreman's War Boy a wonderful book.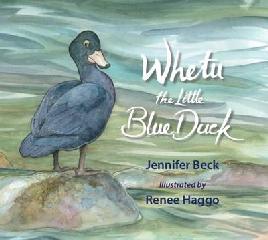 Why did you want to be a writer?
I'm not sure that I did - I enjoy creative activities, and this led to writing.
Do you have a special place where you write your books?
Mainly at home, but now I have a laptop computer I sometimes write at a small beach overlooking the Firth of Thames.
What's the best thing and worst thing about being a writer?
Worst first - keeping on writing, when I've struck a rough patch in the story and feel like giving up. Also having what I think is a good story, rejected.
Best - meeting readers and other authors.
If you weren't a writer, what would you like to be?
An illustrator.
What advice would you give to aspiring writers?
Observe and experience life, and then write for yourself! If your writing is published and read by others, that is a bonus. If not published, still value it because you have created your own original piece of work.
Read some books by Jennifer Beck
More information about Jennifer Beck
Read posts featuring Jennifer Beck from the Christchurch Kids Blog.
This interview is from 2002.