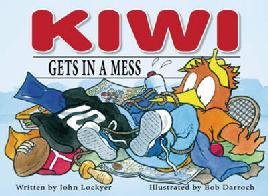 Name: John Lockyer
Date of birth: 12 July 1956
Place of birth: Kawerau
Now living in: Auckland (Forrest Hill)
What is your favourite food?
Anything with chocolate! Chocolate peanuts, chocolate cake, chocolate biscuits, chocolate!
Do you have a nickname and if so what is it?
I've been called a few names but not one that has stuck, so no.
How do you relax?
Reading, running, watching T.V. Walking along the beach.
Who inspired you when you were little?
Anyone who achieved any greatness – Peter Snell, John Davies, Edmund Hillary, Don Clark, President Kennedy.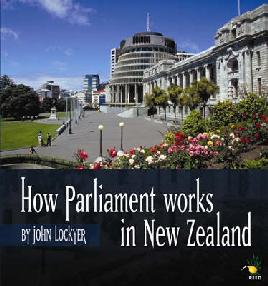 What were you like at school?
Fairly quiet. I learned early on that by listening and watching I often learned more than by talking.
What was your favourite/most hated subject at school?
Favourite: any sports – sometimes English – often Reading.
I didn't like Science and some Maths.
What was the book you most loved as a child?
The Silver Crown, by Robert O'Brien.
Which person from the past would you most like to meet?
Roald Dahl.
Who is your favourite author/children's author?
Favourite author: Roald Dahl
Favourite children's author: Joy Cowley.
Why did you want to be a writer?
Not really sure. It was something I always thought I would do. I find writing easy and difficult. The difficult times make the easy times worthwhile.
Do you have a special place where you write your books?
Spare room. It has bookshelves, desk, computer, easy chair and a window that looks into a huge oak tree.
What's the best thing and worst thing about being a writer?
Best thing: seeing my work in print. It's always exciting to flick through a new book and smell the fresh pages.
Worst thing: sometimes being stuck in the middle of a story and not knowing where to go.
If you weren't a writer, what would you like to be?
I am a teacher. So that's what I would always do.
What advice would you give to aspiring writers?
Write, write, write!
Read, read, read!
Read some books by John Lockyer
More information about John Lockyer
This interview is from 2002.