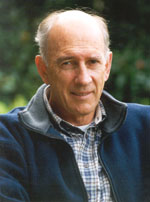 Name: John Parker
Date of birth: 6 April 1939
Place of birth: Christchurch (So I'm a Mainlander!)
Now living in: Auckland
What is your favourite food?
Spaghetti bolognaise is nice - and so is a crisp crunchy apple.
Do you have a nickname and if so what is it?
One of my friends calls me "Porkers" - maybe I grunt and snuffle when I eat my food!
What was your most embarrassing moment?
I remember two. Once I emptied a bottle of ink onto my white running shorts just before I was about to compete in the school Athletics Day. The other was when I slid on my back all the way down the T-bar at the Treble Cone ski-field near Wanaka.
How do you relax?
I like tramping with friends, reading books, doing crosswords - and looking at clouds.
Who inspired you when you were little?
Not so much real-life people - like Sir Edmund Hillary - but strong adventurous characters in books, like Captain Biggles in the Biggles books. I do remember, though, a great English teacher at secondary school. He was terrific!
What were you like at school?
I wasn't one of the 'cool' people but was quite shy, sitting in the back of the class.
What was your favourite/most hated subject at school?
My favourite subject was English; the one I liked the least was Maths - though, later, when I got Maths coaching, I discovered that it's really not so hard.
What was the book you most loved as a child?
Winnie-the-Pooh was my favourite, but I also liked some of the Golden Books, like The Saggy-Baggy Elephant. I read like a shark - devouring everything!
Which person from the past would you most like to meet?
First of all, Jesus Christ; and second, Reinhold Messner, the German mountaineer who first climbed Everest without oxygen.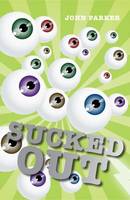 Who is your favourite author/children's author?
Joy Cowley - whatever she writes is so good.
Why did you want to be a writer?
I have all these thoughts and ideas buzzing round in my head, so I need to write them down otherwise they'll fly away! Another thing, I guess, is that though I won't live forever, maybe some of my writing will.
Do you have a special place where you write your books?
Yes - a study with two windows that look out onto trees. It's quiet and cosy, with books and a computer and a desk, and some of my favourite photos pinned up on a notice board.
What's the best thing and worst thing about being a writer?
The best thing is the satisfaction of completing a play or poem or both - and getting it published. The worst thing is spending a lot of time on something - and not getting it published.
If you weren't a writer, what would you like to be?
I used to be a professional singer, but that made me nervous - so let's go for a ski instructor or maybe a professional golfer. That's because they're lovely sports in lovely surroundings.
What advice would you give to aspiring writers?
Write about what you know: your family, yourself, your favourite possession, your best time of day, your ambitions - and never give up.
Also, take time - good meals aren't rushed.
Read a short story online by John Parker
Read some books by John Parker
More information about John Parker
This interview is from 2002.