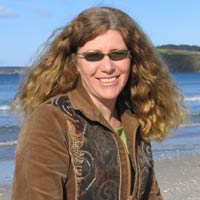 Name: Maria Gill
Date of Birth: 23 October 1961
Place of Birth: Auckland
Now living in: Matakana, North Auckland
What is my favourite food?
Good old-fashioned roast chicken, ice cream, and Italian foods
My most embarrassing moment?
There are so many to pick from.The worst was when at thirteen years old; my mother cut my thick long hair short.That night my mum put my hair in rollers and the next day my hair stuck out at all angles. I rushed into class late the next morning and everyone laughed. I looked so different from the day before and they weren't expecting it.
How do I relax?
Walking on the beach and reading books but not at the same time.
Who inspired me when I was little?
Shirley Temple - I admired her talent, courage and verve.
What was I like at school?
Shy. I was an average student.
What was my favourite and most hated subject at school?
Favourite - English and drama.
Most hated - maths - I could never see the point in algebra.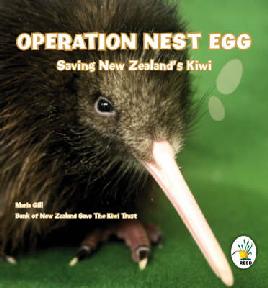 What was the book you most loved as a child?
Enid Blyton's books - I read them all.When I was a teenager, I loved Nevil Shute's books.
Which person from the past would I most like to meet?
Gerald Durrell - he wrote funny animal stories. He also started the first zoo with a captive breeding programme for endangered animals.
Who is my favourite author/children's author?
Margaret Mahy for picture books.
Anne McCaffrey for science fiction books.
Gerald Durrell for animal books.
Why did I want to be a writer?
Even from a young age, I said I would write a book one day. It wasn't until I turned 40 years old that I made that dream happen. When I write I am being creative and it gives my life purpose. I also feel I can make a difference by educating children about what is happening to endangered wildlife. If the next generation (that is you) grow up believing they need to care for the environment, our wildlife will stand a better chance.
Do I have a special place where I write my books?
I have a small office that is crowded with books. It has plenty of light (lots of windows) and looks out onto a valley.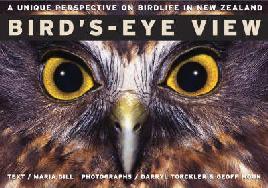 What is the best and worst thing about being a writer?
The best is taking a germ of an idea and turning it into a book. It is a great sense of achievement every time I finish a project.
The worst thing is when you finish a book and send it off to the publishers and you have to wait ages to hear back from them. Even worst, is when you get a rejection. To counteract that feeling of 'they hate it' - I send it out to another publisher straight away. Once, a rejected story only stayed on my computer for half an hour before I sent it off to someone else. You have got to stay eternally hopeful or else you would get dejected and give up. I am far too determined to let that happen.
If I wasn't a writer, what would I like to be?
I used to want to be a dancer or actor but I realize that a '40 something' in tights is a bit 'nasty' (all those bulges in the wrong places) so I've given up those desires. Once I would have also said that I would like to have been one of those television presenters that travels the world for those 'holiday' programmes but now I would miss my children so I won't do that. To tell you the truth I can't imagine doing anything else - I just love it and it suits my lifestyle perfectly. The only thing I would change is that I be a writer whose books sold internationally and publishers were often paying me to present to children around the country (even the world) - but I could afford to take my family too.
What advice would I give to aspiring writers?
For starters, I would recommend you read and practice writing every day. Hold on to that dream of being an author one day and just believe that you will achieve it. Then keep persevering - don't give up if you receive criticisms or rejections.If your writing needs work - do more writing courses and get feedback from writing peers. If you want it enough you will get there one day - it just might not happen when you expect.
Read some books by Maria Gill
More information about Maria Gill
A short story by Maria Gill
Read posts featuring Maria Gill from the Christchurch Kids Blog.
This interview is from 2010.