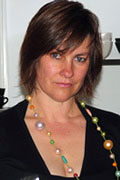 Name: Melinda Szymanik
Date of birth: 26 December 1963
Place of birth: Auckland
Now living in: Mt Eden, Auckland
What is your favourite food?
Chocolate. Good steak
Do you have a nickname and if so what is it?
Mel
What was your most embarrassing moment?
I'm too embarrassed to say
How do you relax?
Watching movies, reading books, doing Sudoku, hanging out with family and friends and eating chocolate
Who inspired you when you were little?
My Mum and Dad
What were you like at school?
A keen student
What was your favourite/most hated subject at school?
Most loved subject was maths because for a while there I was actually quite good at it , but I pretty much enjoyed most of my subjects. Most hated was P.E.
What was the book you most loved as a child?
Little House on the Prairie by Laura Ingalls Wilder, and The Moon in the Cloud by Rosemary Harris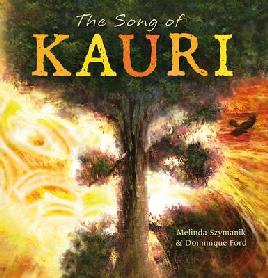 Which person from the past would you most like to meet?
Who is your favourite author/children's author?
Jane Austen, J.R.R. Tolkien, Ursula le Guin, Susan Cooper, Laura Ingalls Wilder, Philip Pullman, J.K. Rowling, Margaret Mahy, opens a new window, Joy Cowley, Lauren Child, S.E. Hinton, Sharon Creech, C.S.Lewis.
Why did you want to be a writer?
There is nothing more satisfying then the magic of words; both in writing and reading them. And so far it is the job I am best at.
Do you have a special place where you write and illustrate your books?
In the office at the front of my house that looks over our wonderful front garden and up towards Mt Eden
What's the best thing and worst thing about being a writer or illustrator?
The best thing about being a writer is being told how much someone has enjoyed reading one of my stories. The worst thing about being a writer is that some of my favourite things I've written didn't get picked to be books.
If you weren't a writer, what would you like to be?
A time-traveller
What advice would you give to aspiring writers or illustrators?
Get to know other writers and illustrators. Some of the most important things I've learned, I've learned from other writers.
Write lots. The more I've written the better I've got. Don't give up. I'm really glad I didn't.
Read some books by Melinda Szymanik
More information about Melinda Szymanik
Melinda Szymanik's Blog
Read posts featuring Melinda Szymanik from the Christchurch Kids Blog.
This interview is from 2010.