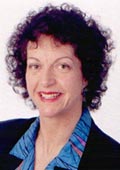 Name: Pat Quinn
Date of birth: 20 May 1947
Place of birth: Wellington
Now living in: Wellington
What is your favourite food?
Avocado; Asparagus; Cashew nuts
Do you have a nickname and if so what is it?
My father called me 'Boodle'; I have no idea why…
What was your most embarrassing moment?
When I was in my early teens I had to get glasses, but I didn't like wearing them, so when I went to a friend's party I left my glasses at home. At supper time, I picked up a jug of cream, to pour some on to my fruit salad, and the boy standing next to me said (just in time), 'That's mayonnaise - salad dressing.' I felt SOOOO stupid!
How do you relax?
I lie on my back and listen to cool music
Who inspired you when you were little?
My father, who used to make up stories for me; teachers who loved books.
What were you like at school?
Enthusiastic. I liked talking (which didn't please the teachers), and learning (which sometimes did).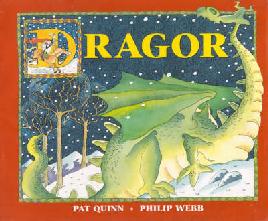 What was your favourite/most hated subject at school?
Favourite(s): English, because then I could write stories and Science because it was magic.
Most hated: the arithmetic part of Maths where you had to work out what time a train would get to a station, or how much wallpaper was needed to paper a room.
What was the book you most loved as a child?
The Enchanted Wood (and the other Faraway Tree stories) by Enid Blyton.
Which person from the past would you most like to meet?
Mrs Willis, my Year 7 and 8 teacher at Karori School.
Who is your favourite author/children's author?
Margaret Mahy, opens a new window.
Why did you want to be a writer?
I like words.
Do you have a special place where you write your books?
I have an office at home (converted from a spare bedroom).
What's the best thing and worst thing about being a writer?
Best thing(s): meeting people and doing things that I'd never even dreamed about (for example: becoming the drummer in a band)
Worst thing(s): when it's lonely, tedious, boring or just Too Hard.
If you weren't a writer, what would you like to be?
A cabaret singer, or a healer of some sort.
What advice would you give to aspiring writers?
Read, read, read…
Write, write, write…
…and take time to look around you and smile.
Read a short story by Pat Quinn
Read some books by Pat Quinn
More information about Pat Quinn
This interview is from 2002.