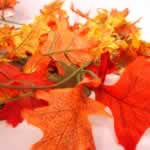 I was nine when our school had a sand saucer competition. It was to be judged by the Country Women's Institute. The prize was half a crown. All the school had to take part, and the school would supply the sand. We were to bring an old saucer and flowers to decorate it.
"I'm going to make a lake with a piece of mirror," Jack said.
"I'm going to use roses," said Heather.
On the day of the competition Mum told me to pick a few flowers because not many were needed to decorate a saucer. She went to milk the cows with Dad.
The zinnias had dead heads. There was one violet and the hydrangeas were turning brown. A daisy bush covered in white flowers with yellow centres grew in the middle of the garden. I picked a bunch and held them in my hand as I rode my horse, Ginger. The daisy flowers shook, some petals dropped, some stems broke. I felt sick inside. How would I decorate my saucer with broken daisies?
I walked Ginger and the daisy heads stopped wobbling. Jack or Heather would win. Their mothers had lots of flowers in their gardens. Heather's mother walked with her carrying a bucket of flowers. She looked at my daisies.
"Heather can share some of these roses with you." I wished my mother had time to grow flowers, but Mum had to milk cows. I filled a milk bottle with water and put the daisies in it.
After play time we scooped a saucer of sand from a bag and started decorating the saucers in the shade of the trees. My daisies had drunk an inch of water and sat up in the milk bottle. Heather's bucket had roses, zinnias, petunias and a branch of maple leaves. She didn't offer to share her flowers. I shook inside. I only had daisies. How could I make my sand saucer beautiful?
"I suppose you can have some roses," Heather said. "Those daisies grow on the side of the road."
"No thank you," I said. Tears flooded my eyes. The daisies went blurry. Everyone broke off flower heads and threw stems away. They smoothed and patted sand and reached again and again for a different flower. Their big buckets took up space. I shifted my bottle of daisies and sand saucer to the shade of the ash tree. Some of its red leaves lay on the ground. They looked pretty with the white daisies. I gently pressed daisy heads into the sand into a curly pattern and placed the slender leaves around the saucer's edge. It looked like a skirt. Making a sand saucer was fun. I decided to make another when I got home. The boys had finished and threw flowers at each other.
"Time's up," our teacher called. We took our sand saucers to the staffroom to be judged.
Before home time we had assembly. The Principal and a lady from the Country Women's Institute stood on the steps.
"The winner of this sand saucer competition thought about their saucer," said the lady. "Care was taken in choice and placing of flowers."
Heather and Jack were giggling. Which one of them would be the winner? The concrete was hot and I stood on one foot and then the other.
"The winner is…" She said a name. It sounded like mine?
"It's YOU," Heather gasped. I HAD WON!
The Principal beckoned me to the front. The Country Women's Institute lady smiled and shook my hand.
"Such a delicate saucer," she said. "Congratulations." She handed me an envelope with half a crown in it. Everyone clapped loudly. I couldn't wait to get home and tell Mum and Dad. I would buy Mum's birthday present with the money. A green glass vase exactly half a crown that I had noticed in the store.
I ran to bridle Ginger. Heather and her mother carrying an empty bucket walked past the horse paddock.
"I gave you a full bucket of flowers," her mother said.
"There were too many to choose from," Heather cried.
"Who would have thought she would have made that dainty saucer from those bruised bunch of daisies!" said her mother.
I hugged their words to myself like a warm cardigan. It hadn't taken many daisy heads to make my sand saucer. Wild flowers or garden flowers, big or small were all beautiful, and I knew if care was taken in arranging them, they could be even more beautiful.
© Phyllis Johnston
Read our interview with Phyllis Johnston.