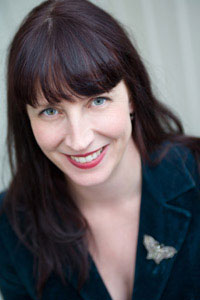 Name: Rachael King
Date of birth: Sometime in 1970
Place of birth: Hamilton, but left before I could crawl.
Now living in: Christchurch
What is your favourite food?
Hard to pick one. I love food. I'd find it hard to live without chocolate, but for dinner, anything Moroccan.
Do you have a nickname and if so what is it?
I always wanted one but never had one. Any suggestions?
What was your most embarrassing moment?
I equate embarrassment with pain, so I've probably blocked it out. I also blush easily. The thought that I might blush makes me blush. So, I find many, many things embarrassing.
How do you relax?
My favourite thing ever is to lie in bed with a book. Preferably with chocolate. I did it as a kid and the feeling of joy has never left me.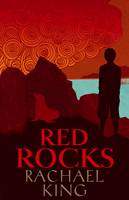 Who inspired you when you were little?
Usually the heroes and heroines of the books I was reading.
What were you like at school?
I was quite smart and always got far on brains alone, then had a rude shock when I was about 16 and realised hard work paid off even more. Suddenly I wasn't top of the class anymore. I didn't work hard enough. I found high school quite painful socially to start with, but then started playing in rock bands at 15 and found my niche. The fact it coincided with no longer being top of the class is purely coincidence.
What was your favourite/most hated subject at school?
I loved art, drama and English. I didn't like maths but was quite good at it. I didn't really like PE and I found Japanese terribly difficult.
What was the book you most loved as a child?
So many! But probably the Narnia Chronicles (ok that's six books) by CS Lewis.
Which person from the past would you most like to meet?
Emily Bronte. Or maybe Kate Sheppard, so I can tell them both how far women have come since their day.
Who is your favourite author/children's author?
Why did you want to be a writer?
I have always loved diving into imaginary worlds, and inhabiting other lives, which is what you do when you write as well as when you read. Except that when you write, you are in control of where those lives leads. It's fascinating. And great fun!
Do you have a special place where you write your books?
I have an office at home that is always too cold and too messy, so sometimes I write in cafés or at the library. You might see me there one day. Come and say hello.
What's the best thing and worst thing about being a writer?
The best thing is having my own work hours and working for myself, disappearing into my own world instead of someone's office building. The worst thing is that it's pretty hard to make a living unless you are Suzanne Collins or JK Rowling etc. But I'd still rather write than have a highly-paid stressful job. It makes me happy.
If you weren't a writer, what would you like to be?
In my make-believe world I'd be a musician, but in reality I'd probably be an editor at a publishing house.
What advice would you give to aspiring writers?
Read, read, and read some more. Don't focus on getting published and hitting the big time; focus on learning your craft and telling wonderful stories with real people. Above all, have fun!
More information about Rachael King, opens a new window
Rachael King's website, opens a new window
Read posts featuring Rachael King, opens a new window from the Christchurch Kids Blog.
This interview is from 2012.