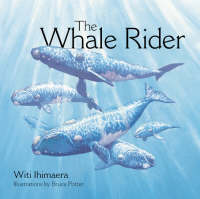 Name: Witi Ihimaera
Date of birth: 7 February 1944
Place of birth: Gisborne
Now living in: Auckland
What is your favourite food?
Bread and butter. I went to a boarding school when I was young and although the food was supposed to be balanced and nutritious, I was always hungry for bulk. We were allowed as much bread and butter as we wanted so I would eat bread and butter with cornflakes, bread and butter with meat and vegetables, bread and butter with pudding. I still do. I also like seafood of any kind.
Do you have a nickname and if so what is it?
Yes. Wicked Ihimaera.
What was your most embarrassing moment?
There have been so many (I've lived a long time) and, anyhow, I would be too embarrassed to tell you.
How do you relax?
I go to aerobics, swimming or else I watch movies.
Who inspired you when you were little?
My grandmother especially but also Mum and Dad.
What were you like at school?
I was always surprised that people liked me and wanted to be with me. I wasn't a good student, I liked playing rugby and hockey, and writing was something I did in secret when I wanted to talk to myself.
What was your favourite/most hated subject at school?
Most hated: Mathematics, which I actually passed in my examinations but, as soon as I finished school, I threw away all my maths text books.
What was the book you most loved as a child?
The Good Master, opens a new window, by Kate Seredy.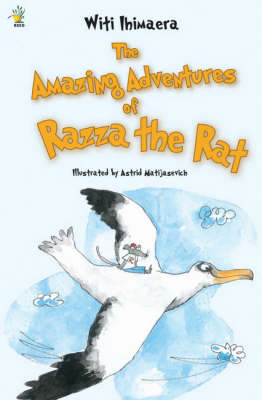 Which person from the past would you most like to meet?
Galileo.
Who is your favourite author/children's author?
Why did you want to be a writer?
I actually didn't want to be a writer. But I was always good at writing so I suppose it chose me rather than I chose it. My writing career has been a magnificent accident.
Do you have a special place where you write your books?
No.
What's the best thing and worst thing about being a writer?
The best thing is that you have the opportunity to tell about the people you know and to witness the kind of people they are.
The worst thing is that writing a novel takes ages, and sometimes I'd rather go for a swim.
If you weren't a writer, what would you like to be?
A musician.
What advice would you give to aspiring writers?
Start from the beginning and keep on going until you reach the end and never give up halfway.
Read some books by Witi Ihimaera, opens a new window
More information about Witi Ihimaera, opens a new window
This interview is from 2002.