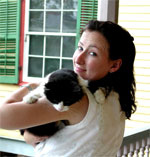 Name: Yvonne Morrison
Date of birth: 19 October 1972
Place of birth: Auckland
Now living in: Napier
What is your favourite food?
Cheese and chocolate (though not all at the same time!)
Do you have a nickname and if so what is it?
I don't really have a nickname but my parents call me Yve for short.
What was your most embarrassing moment?
A teacher caught me talking during assembly when I was about 8. She made me stand up and sing the whole of "My Darling Clementine" solo.
I'm a terrible singer … Now I can't hear that song without cringing.
How do you relax?
I like to lie in a hammock and read mystery or science fiction novels. If I'm feeling very energetic, I go out dancing.
Who inspired you when you were little?
I was inspired by explorers and scientists like the astronauts, Dian Fossey the gorilla researcher, and Heather Couper the astronomer. I also liked TV stars like the superhero "Wonder Woman" and pop singers like ABBA.
What were you like at school?
I was quite quiet and shy, with only a few close friends. I was a bit of a nerd really.
What was your favourite/most hated subject at school?
My favourite was Maths because I was good at it and liked to be "right".
My least favourite was P.E. because I was a slow runner and quite uncoordinated.
What was the book you most loved as a child?
Who's a Pest? By Crosby Bonsall, A Kiss for Little Bear by Else Minarik, and Benjamin and Tulip by Rosemary Wells.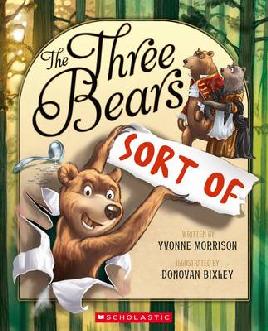 Which person from the past would you most like to meet?
There's no particular person from the past I would like to meet, but I would like to live in the past. I love the music, fashion, design and cars of the 1920s and 1930s. I would like to meet some of the jazz musicians from this time.
Who is your favourite author/children's author?
Pamela Allen writes and illustrates simple but very funny stories which children love. I also respect J.K. Rowling for inspiring a generation to read and for having the courage to grow and change her characters.
Why did you want to be a writer?
When I was travelling I started to have lots of ideas, and decided to write. Then I thought why not send it to a publisher?
Do you have a special place where you write your books?
I carry a notebook and jot down ideas wherever I am, but I do most of my writing at home on my computer.
What's the best thing and worst thing about being a writer?
The best things are when writing flows smoothly and the characters seem to do things by themselves, and also seeing my books in bookshops. The worst things are getting stuck for ideas, finding enough time to write, and getting letters from publishers saying they don't want my books.
If you weren't a writer, what would you like to be?
I'm not a fulltime writer, although I would like to be. I'm currently a primary school teacher, and also teach adult dance. I'd like to run my own business one day.
What advice would you give to aspiring writers?
Remember that you are writing for an audience. You have to create a world for them using words, so try to make your writing thorough and interesting. This might require you to do a lot of editing. I spend about one-third of my time writing and two-thirds of my time improving my work.
Read Yvonne's short story online
Read some books by Yvonne Morrison
Read posts featuring Yvonne Morrison from the Christchurch Kids Blog.
This interview is from 2010.