I've done it again. I've stumbled on to a book with a premise that really intrigues me and then leaves me floundering with more questions than answers. This drives me crazy. Other people love this book. I love answers. Fully committed though, I launched myself upon the movie when it turned up on Netflix.
More confusion as the writers took another turn with the story. My frustration now consumes me, but at least there was some resolution in the movie. But what is this story that managed to evoke such a range of emotions? Read on...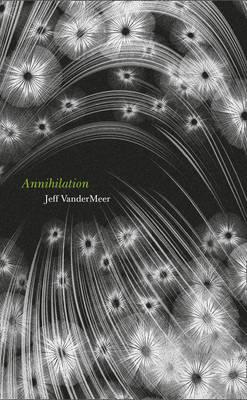 Annihilation is the first book in Jeff VanderMeer's  Southern Reach trilogy. Southern Reach has control of Area X. This is an area of land that has apparently inexplicable changes happening to the environment, people and animals that live or have lived within it. Southern Reach has been sending teams into Area X for 30 years and up to this point, there has been a very high failure rate. One by one the teams either go crazy, kill themselves or return a shell of their former selves. Nothing stays untouched by the environment inside Area X. I say 'inside' but in reality there is no visible barrier that separates the real world and the one that is evolving inside Area X.
Southern Reach have decided that for their 12th mission it is time to send forth an all-female team consisting of an anthropologist, a psychologist, a surveyor and a biologist. They remain nameless for the duration and the chasm that exists between each of them is palpable and one wonders if it is deliberate. The very experiences that should bring them together are ripping them further apart due to an underlying distrust. Encounters with the inexplicable and alien continues the downward spiral as they search for answers.
Then my mind wanders and I can't help but wonder, "Only 12 expeditions in 30 years?" That doesn't sound quite right to me. History dictates that in our desperate need to find reason where there is none, we would have bombarded the area with specialists and most of all, military. Certainly not fluffed around so that there was more than 2 years between missions while Area X steadily grows larger! And the questions continue.
Hopefully you do better than me in your search for answers. Maybe you don't need any and are happy to just immerse yourself in the possibilities alone. More than likely I gave up far too easily and just need to get stuck into VanderMeer's next two books in the Southern Reach series, Authority and Acceptance and keep searching for those elusive answers.
Alternatively try something completely different, if you gave up like I did: