Make stuff! In July we connect you with things to make and do.
School hols
School holidays are on from 4 to 18 July. KidsFest in our libraries includes sessions on family history, mindball, storytelling and more. For more Christchurch activities, explore our page of holiday stuff.
Some online fun: You can make lots of different things if you learn a little bit about weaving. Learn how to make a star or a putiputi (flower).
Te Wiki o Te Reo Māori – Māori Language Week
Te Wiki o Te Reo Māori – Māori Language Week celebrates te reo Māori. It goes from 27 Hōngongoi – 7 Here-turi-kōkā 2015 (27 July to 2 August) and the theme is "Whāngaihia ngā mātua - helping parents to pass te reo on to their tamariki".
Making and creating stuff
Browse our busy schedule of events and classes for creative and crafty goings on at your local library.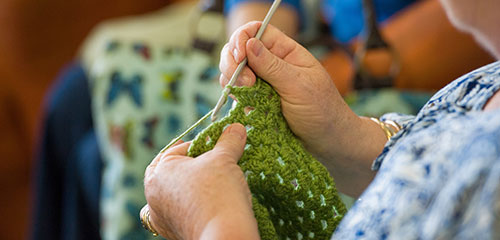 We have plenty of books and resources to help you make and create:
What happened in July
Our timeline of historic Christchurch events.
Get the latest news from Christchurch City Libraries
About our website themes
Each month we connect you with library resources and local events. We also dig out some of the gems in our collection that reflect the vibrant and diverse aspects of life in Christchurch.
Next month's theme
In August our theme is Writing and reading: Tuhituhinga me kōrero pukapuka.