Come on down to Central Library Peterborough to have a look at our genuine First World War memorabilia, kindly loaned by local collector Barry O'Sullivan. Featuring gas masks, cameras, soldiers' kits, uniforms and a wide variety of other items from both home and abroad, this is a great opportunity to get up close and personal with life from 1914 to 1918. The exhibition runs until Sunday 24 May, so do pop in and give us a visit.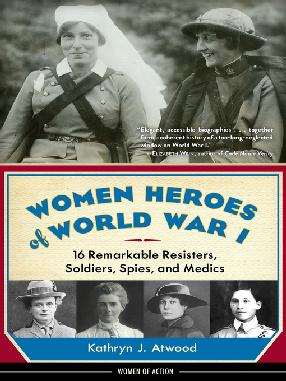 I've just finished reading Women Heroes of World War I. It includes Lady Helena Gleichen and Nina Hollings, radiographers in Italy. Among other things, they x-rayed gassed soldiers and discovered that their lungs shrivelled to about two inches in diameter. That sounds a little uncomfortable to me - all that stood between them and the gas was a flimsy hood soaked in glycerin and sodium thiosulphate. The German gas mask by comparison looks a lot more like the bug-eyed versions I'm familiar with, with goggles attached to a breathing apparatus.
Another exciting discovery is the possible connection between a camera in our exhibit and a roll of film donated to the Alexander Turnbull Library in Wellington. They have kindly provided some scanned copies of the photos taken on the camera which can be viewed alongside the exhibition.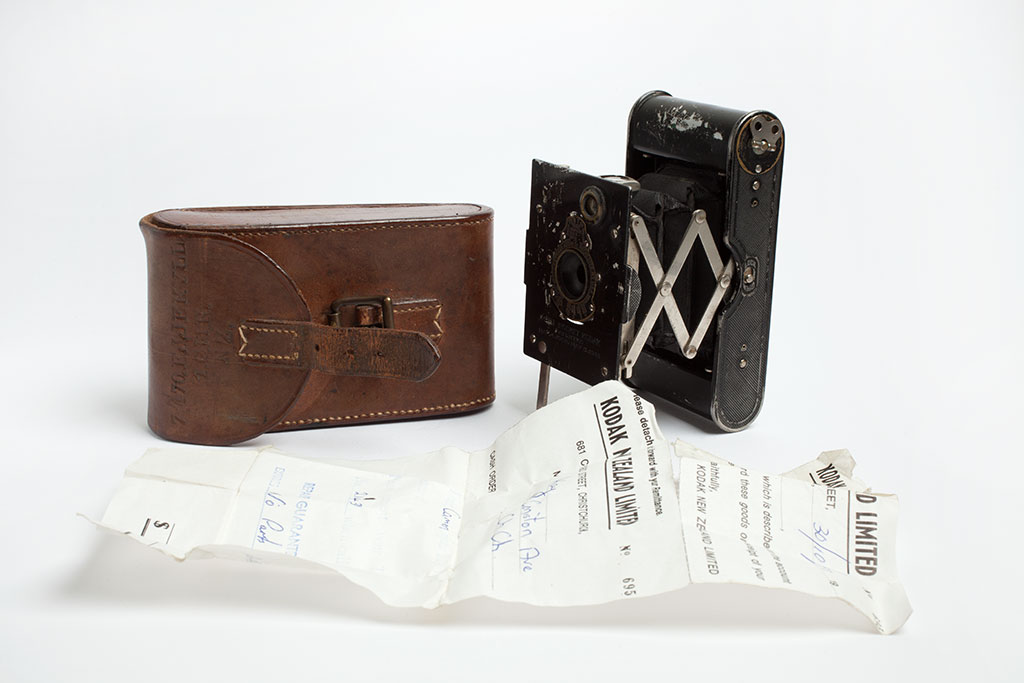 Vest Pocket Kodak, camera and case, [circa 1910-1920] Examples of items soldiers carried with them. Marked with E. J. Jekyll, 7/740. 1 C.M.R. N.Z.M.R. Barry O'Sullivan collection. CCL-O'Sullivan-1835-006
First World War information