Our Mobile Library service Waka Hau–kōrero has resumed with additional measures in place to help keep borrowers safe:
To allow for social distancing, only one person will be on the van at a time.
We'll have a crate for returns outside.
We require contact tracing sign in and mask wearing when using our service.
We look forward to welcoming you back to the Mobile Library.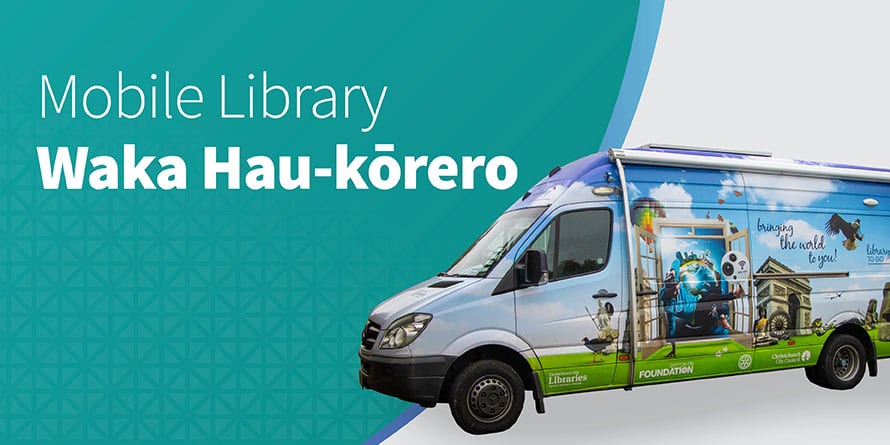 What does the Mobile Library carry?
Any Christchurch City Libraries member may borrow from the Mobile Library which provides many of the services and borrowing options available in other library branches. These include:
Fiction and nonfiction books
Large print and Talking books
DVDs
Children's and young adults' material
Magazines
Trained library staff are also on hand to answer questions and provide guidance.
Library to go - Bringing the world to you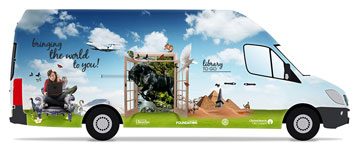 Christchurch residents have access to library services via two mobile library vans servicing the community, visiting a range of locations and providing a portable social, recreational and learning space.
Rotary New Zealand sought and received funding for the vans, which have helped fill the gaps left in library services after the earthquakes forced the closure of several libraries. One van is funded by Rotary International, and the other van is funded through a partnership with Rotary International and the Cotton On Foundation.
What is the role of the Mobile Library?
The Mobile Library connects the community with Christchurch City Libraries by:
providing regular services to areas that have fewer physical libraries or libraries under development;
promoting access to library services through community events and activities.
You may like to make suggestions about Mobile Library involvement in community events:
Phone (03) 941 7923
Email: library@ccc.govt.nz
Need help accessing the library?
There are other ways that Libraries can connect with you. If you find it difficult to access library services due to a disability, illness or other factors that limit your mobility, please talk to us about your needs.
Timetable
Weekly Mobile Library timetable
Photos of the Mobile Library
See more photos of the Mobile Library on Flickr
Waka Hau-kōrero
The Mobile Library's Māori name: Waka Hau-kōrero