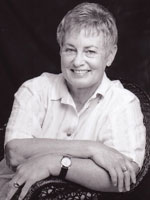 Name: Lorraine Orman
Date of birth: 24 November 1948
Place of birth: Auckland
Now living in: Auckland (and Omaha Beach at weekends)
What is your favourite food?
Chocolate for first, second and third choices.
Do you have a nickname and if so what is it?
Sometimes I sign myself LEO, which are my initials. But my star sign is actually Sagittarius!
What was your most embarrassing moment?
Misspelling the Aboriginal name of Ayers Rock in my first book, Cross Tides, opens a new window. I checked the spelling, and still wrote it down incorrectly!
How do you relax?
I read and read and read… and then go for a long walk on the beach.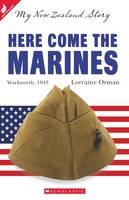 Who inspired you when you were little?
The characters in books. There were times when real life wasn't much fun, so I escaped from reality by reading lots of stories.
What were you like at school?
Shy, quiet, serious, lacking in confidence. Now that I'm older I'm trying hard to be the opposite.
What was your favourite/most hated subject at school?
Favourite was English; most hated was Mathematics.
What was the book you most loved as a child?
The Lion, the Witch and the Wardrobe by C.S. Lewis. (But I also bought a Walt Disney comic every week with my pocket money).
Which person from the past would you most like to meet?
I'd like to meet Jane Austen, opens a new window. I've seen the tiny round table where she sat and wrote all her books (and covered up her writing every time anyone came into the room because she was very shy about it).
Who is your favourite author/children's author?
I have lots of favourite fantasy authors, and simply can't pick out a special one. I love Geraldine McCaughrean, opens a new window, Garth Nix, Margaret Mahy, opens a new window, Sherryl Jordan, opens a new window, Eva Ibbotson, Peter Dickinson, opens a new window, Robin McKinley, opens a new window, Dianna Wynne Jones, Terry Pratchett, opens a new window, Ursula Le Guin, opens a new window…
Why did you want to be a writer?
I loved reading stories so much that I wanted to try to write them as well.
Do you have a special place where you write your books?
I write in a bedroom which has been turned into a study. It contains a large desk, two computers, four stuffed toys, several boxes of books, and a row of pictures on the wall of scenes and people from the novel I'm currently writing.
What's the best thing and worst thing about being a writer?
The best thing is knowing that most readers are actually enjoying what I write. The worst thing is worrying that no-one will enjoy what I write!
If you weren't a writer, what would you like to be?
Before I became a published writer, I was a librarian. I can't envisage doing any job that isn't involved with books. I guess I'd quite like to be a book editor…
What advice would you give to aspiring writers?
First of all, read, read, read, particularly the kind of books that you want to write. Secondly, have vast amounts of determination. It took me 25 years to get a book published! Thirdly, look for any opportunities to get your name and your work in print e.g. articles in newspapers and magazines, letters, anthologies, book reviews, websites, competitions, etc. It all helps to create a "writing CV" which will make the publishers more interested in you.
Read a short story by Lorraine Orman
Read some books by Lorraine Orman
Lorraine's Facebook page 
This interview is from 2005.