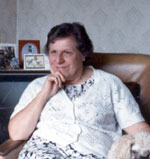 Name: Marlene Bennetts MNZM
Date of birth: 9 March 1938
Place of birth: Westport
Now living in: Christchurch
What is your favourite food?
Fresh fish, and cheesecake dessert.
Do you have a nickname and if so what is it?
Bridget and Girlie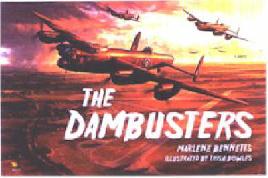 What was your most embarrassing moment?
On my first day at school, discovering my (softly) boiled egg had burst and run through everything in the school bag mother had made from a sugarsack bag.
How do you relax?
By reading, doing jigsaws, and going for walks in the bush or by the sea.
Who inspired you when you were little?
My father who always told me that, "There's no such word in the dictionary as can't".
What were you like at school?
Above average and into most sports - hockey, netball, athletics, swimming, horse-riding and tennis.
What was your favourite/most hated subject at school?
History and Geography were my favourites - essay writing and comprehension I loathed!!
What was the book you most loved as a child?
Which person from the past would you most like to meet?
Emily Dickinson - the poet.
Who is your favourite author/children's author?
Adult author: Georgette Heyer 
Children's author: Joy Cowley
Why did you want to be a writer?
So I could write some of the stories told me by my great-grandparents & grandparents of when they came from other countries to colonise New Zealand in the early days.
Do you have a special place where you write your books?
Yes. I have a special room and a special sheepskin mat I like to put my bare feet on as I write on the computer.
What's the best thing and worst thing about being a writer?
The best thing is the people and children I meet and how I'm always learning something with each new work I write. The worst thing I dislike is having to rewrite and rewrite.
If you weren't a writer, what would you like to be?
I would like to be a water-colour artist or a pianist.
What advice would you give to aspiring writers?
Read a lot and write, write, write… especially about things that interest you or that you know about. The only way to be a writer is to do it.
Read a short story online by Marlene J. Bennetts
Read some books by Marlene Bennetts
More information about Marlene Bennetts
This interview is from 2005.