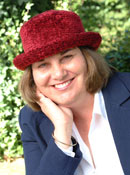 Name: Sharon Whillis
Date of Birth: 10 July 1963
Place of Birth: Darfield, New Zealand
Now living in: Rotorua
What is your favourite food?
This is a really hard question for me because I just love food! My favourites change with my mood but I could eat carrot cake anytime - with a nice cappuccino of course - so I guess that must be my favourite.
Do you have a nickname and if so what is it?
The Procrastination Princess, because I am so good at putting off horrible jobs like cleaning the bathroom and (sometimes) writing.
What was your most embarrassing moment?
I can't think of one that stands out but you can bet it would be over something I have said. I have a very bad habit of saying whatever is in my head so spend a lot of my time blushing and groaning "why did I say that?" when I get home.
How do you relax?
Being with my family, reading, listening to music, walking ... whatever way I choose it has to include talking, talking, talking - preferably with a piece of carrot cake and a cappuccino.
Who inspired you when you were little?
I had two teachers at primary school - Mr Hooper and Mr Thomas - who made me believe I was good at writing and encouraged me, the writer Enid Blyton - her Famous Five books made me love reading, and my family - especially my grandmother, Oma, who often told me to stop worrying about what I thought I should be and start being who I am.
What were you like at school?
Very quiet and shy, burning up with heaps of dreams and ideas but too scared to voice them.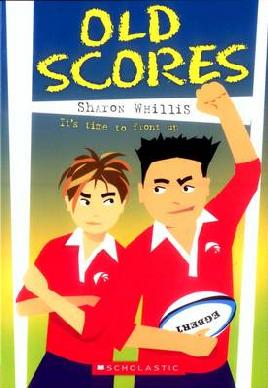 What was your favourite/most hated subject at school?
I loved English (we called it Language when I was at school) and Social Studies because I am incredibly nosy about other people's lives. I didn't like Maths much, and at high school I loathed Chemistry and Physics. My brain just doesn't do that stuff.
What was the book you most loved as a child?
Little Women by Louisa May Alcott, The Famous Five books by Enid Blyton, the Little House on the Prairie series by Laura Ingalls Wilder (before it was ruined by being made into a revoltingly soppy television programme).
What person from the past would you most like to meet?
I'm greedy. Given the ability to meet people from the past, I would like to cruise through the centuries having conversations with ordinary people going about their everyday lives. I can't think of anyone "famous" I would like to meet.
Who is your favourite author/children's author?
New Zealand authors David Hill, opens a new window and William Taylor, opens a new window.
Why did you want to be a writer?
Because the only other thing that has made me so proud, embarrassed, happy, angry, satisfied or frustrated as writing is being a mother, and my kids don't need me as much anymore. I think it's what I'm meant to be.
Do you have a special place where you write your books?
At my computer in my dining room, which is like the heart of my house. I'm much too nosy to hide away in an office.
What are the best and worst things about being a writer?
The best thing: For me stories start with a spark of an idea - a feeling or something I've read or overheard - so when I finally get it just right it's fantastic! Getting that email from the publisher saying they want to publish what you've written is amazing too, but I think reading your work aloud and having people react to it - laughing or crying or getting angry…whatever, has to be the ultimate buzz. The worst thing: the frustration when it isn't going right - knowing what you want to say and not being able to say it properly.
If you weren't a writer, what would you like to be?
I'm also the Director of the Rotorua Music School despite not being able to play any kind of instrument. If I wasn't a writer I think I would like to be a musician - but I'd have to learn how to play something first!
What advice would you give to aspiring writers?
Be yourself, make your words your words and not clichés, and don't listen to all those people who tell you they would write if only they weren't so busy. Just do it!
Read some books by Sharon Whillis
More information about Sharon Whillis
This interview is from 2002.