Library Names: the Stories of the Bilingual Names for Christchurch City Libraries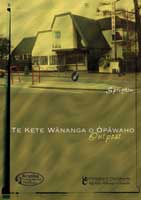 Ōpawa as it is known today has been shortened from Ōpāwaho means 'Outer most settlement or the place of the outer pā.' This a descriptive term which makes reference to it being an outpost for the main occupied settlement of Kaiapoi. The pā was sited where present-day Judges Street and Vincent Place intersect.
The people of the pā used the Heathcote River and the surrounding swamps as mahinga kai, with the Ōpāwa River itself being an important source of both blind eel and lamprey. Members of each hapū would come and collect food in the general vicinity and then return to their homes when enough had been gathered.
This area was also used by different sections of Ngāi Tahu as a resting spot while travelling between Kaiapoi and Banks Peninsula.
Spreydon was first used as a name by William Sefton Moorhouse, a superintendent of Canterbury, for his farm just off Halswell Road between the suburbs of Rowley and Oaklands. This general locality was once known as Central or Upper Heathcote, because the Heathcote River flows through the area from its source near the Wigram Airfield.
Listen to the Māori name [68KB MP3]
Related pages