The Learning Centres offer a range of Specialised School Programmes that can support students in their learning.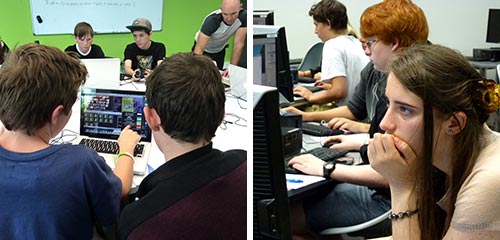 Māori Connect
Ngā Kete Wānanga-o-Ōtautahi Christchurch City Libraries have a wealth of Māori Information resources, from the print based Ngā Pounamu Māori and Ngāi Tahu collections to the digital resources in the Te Ao Māori zone on our website.
Ngā Taonga Māori Kia tuhono—Connect to our Māori Resources
This session will introduce students and teachers to our wide ranging resources, which cover te reo Māori, tikanga, Matariki, whakapapa, arts and crafts, and local iwi history. A particular focus is given to Tī Kōuka Whenua, which provides localised information about the Māori cultural heritage of Christchurch and Canterbury.
Ngā Pounamu Māori - Specialised Class Session
Located at Tūranga, Ngā Pounamu Māori is a permanent collection reflecting the important status of tangata whenua. We are happy to offer orientation and hands on sessions to classes at all levels in using our resources. Special emphasis is given to any material of local nature.
Prior bookings are required for groups, so that we can plan and prepare for your visit. Your students will find: resources on cultural and traditional practices and protocols; historical information on New Zealand Land Wars; whakapapa resources; Treaty of Waitangi and te reo Māori resources. The Ngā Pounamu Māori collection holds the Ngai Tahu collection, the Māori Land Court minutes, and information related to Te Kerēme (Ngai Tahu treaty settlement claims).
Booking and enquiries
All programmes require bookings. To book a place on one of our courses please phone (03) 941 7923 or email: learningcentre@ccc.govt.nz.