Sir Angus Tait built his Christchurch company Tait Electronics Ltd into a world-wide leader in radio communications equipment. He encouraged research and innovation, and was a strong supporter of engineering education. He died in 2007 aged 88.
Sir Angus Tait is one of the Twelve Local Heroes - a set of twelve bronze busts of important local figures.
Sir Angus Tait's plaque reads:
Father of the electronics and radio-communications industry in Christchurch, life-long supporter of research and development, generous benefactor of educational opportunities for others
Photos
Early life
Born in Oamaru, Angus Tait left Waitaki Boys' High School at 17 with no qualifications and worked in a radio shop. Tait's father died before he was born and his mother, Lucy, raised the family.
Career
During World War II Tait spent six years working with radar for the Royal Air Force. In 1948 he started his first mobile radio business in New Zealand on the back of a sale to Blue Star Taxis. Initially successful, the venture failed in 1967.
Tait was aboard the ferry Wahine in 1968 when it sunk – and surviving made him more determined to succeed in business. In 1969 he established Tait Electronics Limited, with 12 employees. The company made the first small transistorised radio telephones in Australasia in 1973, and continued to make communication equipment for vehicle fleets, such as taxis and ambulances.
Through a strong innovation, marketing and export focus the company grew to export about 95 per cent of its products to countries all over the world. Now under the name Tait Ltd it continues to be an export success.
The Tait Foundation was created when Sir Angus put his company shares into a trust. The foundation supports education and engineering in Christchurch.
Honours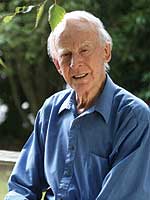 The late Sir Angus Tait, founder of Tait Electronics Limited, who passed away in 2007, aged 88.
Angus Tait gained many honours including a Prince Philip Design Award for Design Excellence and an honorary doctorate from Canterbury University. In 1999 he was knighted for services to technology, manufacturing and exporting. His Wairakei Road- based company now focuses on digital communications.
More information