It's one of the pleasures as the year ends to slow down and smell the roses - or, in this case, stop and appreciate the book covers. Join me as I judge New Zealand books by their covers.
Christchurch Art Gallery
Gold medal winner for 2017 is our own Christchurch Art Gallery Te Puna o Waiwhetu. It's not a parochial choice. They've produced a standout series of publications to add to their award-winning output.
Aberhart starts here (by senior curator Dr Lara Strongman with Laurence Aberhart) is the companion book to the exhibition (on until 6 February 2018 - don't miss it).  The striking cover cleverly matches Aberhart's photo with the title added to the building as if it were graffiti, or a business name (in that attractive and distinctive typeface used in the exhibition). The text and the photos have been given room to breathe on the page. It's a beautiful book with a kind of stately gravitas.
A more raucous beauty is Say something! Jacqueline Fahey by curator Felicity Milburn with Allie Eagle, Julia Holden, Bronwyn Labrum, Lana Lopesi, Zoe Roland and Julia Waite. Again, both words and images are placed to perfection on the page, with zingy pops of colour. The exhibition is on until 11 March 2018.
Christchurch Art Gallery have also made some rather stunning "Little Books" - (Birds, Sea, Flowers, Black - highlighting taonga from their collection. The covers are gorgeous, and the books have coloured page edges, foil, and ribbons to mark your page. Swoon.
The publication Bulletin always has outstanding covers to match its great content and striking internal visuals.  The colour scheme and Ann Shelton's art on the cover of the latest issue are a visual symphony. B.189 had The Ramones on the cover!
Credit for this great mahi also goes to:
The students from the graphic design department at the Ilam School of Fine Arts who do the design on Bulletin;
Lecturer Aaron Beehre who is art director for Bulletin and who also designed the Little Books;
Photographer John Collie;
Designer Peter Bray who worked on the Aberhart and Fahey books
Find books published by Christchurch Art Gallery in our collection.
Special mention
Illustrator Giselle Clarkson has had a phenomenal year.  Her art is full of life and fun. She created the much-shared biccies and slices taxonomy in Annual 2. Giselle does brilliant work in The Sapling, school journals - in all sorts of places and on wide range of topics (her natural history comics are fab). Kei runga noa atu - I would love to see a whole book by Giselle!
Drawn by @giselledraws in children's book "Annual 2" https://t.co/9HcBwpHyKp Perfect Christmas pressie! #BiscuitOfTheYear (Squiggles, duh!) pic.twitter.com/EEXhtX0ZKS

— NZ Book Council (@nzbookcouncil) November 1, 2017
Here are some of 2017's best covers:
Illustrators and artists
I particularly like the timeless quality of the first three covers. The historical tourist poster vibe of Maria McMillan's The Sky Flier is quite striking too.
Black and white and photographic
Photos are always a popular way of attracting a reader. I love the energy in Victor Rodger's Black Faggot, showing the play in performance. and see that sense of motion and action in Floating Islander, Oxygen, and The Treaty on the Ground. In contrast see the stillness of Elspeth Sandys' portrait, and the calm library depicted on the cover of The Expatriates.


Colour
Magenta, lavender, pinky-purple - New Zealand book covers this year showed a bit of trend towards the pink side. I for one love it. (Update: Spinoff books mentions book covers in their Second annual Spinoff Review of Books literary awards and picks the cover of Baby by Annaleese Jochems designed by Keely O'Shannessy as best cover).
Te Reo Māori
Original NZ books in te reo Māori, and also translations of classics. It's grand to see te reo front and centre.
Aotearoa's first bookface cover?
Tom Scott might be the first author to do a sort of #bookface cover. Well, technically, more #illustrationface - either way it's a great cover.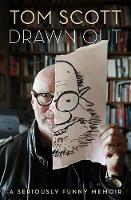 Cute as heck
Finally, let's place together two critters that ought not be proximate. They are both so phenomenally cute ...
Browse more covers of  New Zealand books published in 2017
International "Best Book Covers" lists
Best book covers of previous years
For more on local book covers and design, see the PANZ Book Design Awards.