What books have you loved this year? The following lists bring together the cream of the crop of 2015's books – from the picks of our staff and customers, to the lists published by magazines, newspapers and booksellers. Have your say!
Christchurch City Libraries staff and customer picks
Philip Matthews - The Press
Jules' picks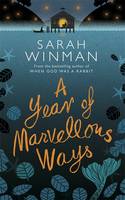 A Year of Marvellous Ways by Sarah Winman. I'm going to be horribly effusive about this novel simply because, in my opinion, it's one of a few that actually deserves it. It's been an age since one came along that I simply couldn't put down and this one had it all ... plus more. It's a novel about life, death, loss, love, grief, regret, joy, kindness, acceptance, forgiveness ... all portrayed through the most beautiful characters and enchanting plot. If you read the book - when you read the book - you'll see why. It is most beautifully and uniquely written and, after a lifetime of reading, I was delighted to find myself being utterly charmed and enthralled. For those of you who have read the author's debut novel, When God Was A Rabbit, you won't be disappointed.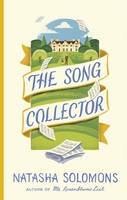 The Song Collector by Natasha Solomons - this novel skips backwards and forwards from post WW2 to present but such is the skill of this author, one never loses the plot. Again, it's full of the most engaging and eccentric characters - a family of brothers who return from fighting in WW 2 to find their father's country mansion in the most dilapidated stage ... a famous, not to mention, gorgeous foreign female singer, a grieving widower who's lost the love of his long life and a renegade young child who's a brilliant pianist. All of these characters intertwine and influence each other in unexpected and sometimes shocking ways but ultimately this is a novel about living life to the full and making reparation with the past. Very evocative of time and era. Wonderful, wonderful, wonderful!!!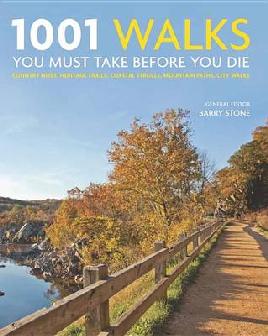 1001 Walks You Must Take Before You Die by Barry Stone - Stunning photographs that have instigated my desire to achieve some of them, however, I do feel a revised edition called 101 Walks You Must Take Before You Die would be more realistic for my generation!
2015 best book lists
New Zealand
The 4 December IIML newsletter has The Year in Reading, in which the writing community around the IIML to come up with their favourite reading of 2015.
International
See also