I'm an avid reader of thrillers. I read both 'stand-alone' novels but also the increasingly popular format of a primary character that features in a series of books.
I am particularly keen – once I have found a character I can empathise with – to read them all, but the main proviso has to be that I read them in the correct order! So, it was with some trepidation that I read "Persons Unknown" as it quickly became apparent that I wasn't starting off with a new series – Missing, Presumed had already been published featuring the main character Manon Bradshaw.
Most of the time though, even if you start out of sequence it doesn't really matter as authors have a tendency to hark back to previous cases or anecdotal information that brings you up-to-date on past relationships and any prior connections through historical cases.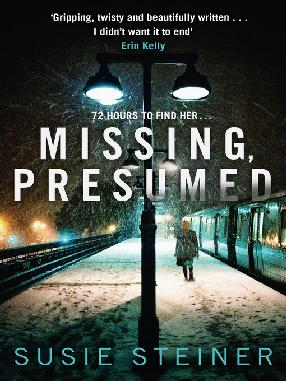 I had just started the first chapter when serendipity arrived in the guise of a library borrower wanting a reserve placed on the same book. The customer started telling me what a great book the first one had been and how she was looking forward to receiving/reading this next one. Well, you can't get a higher recommendation than that! Actually, you can, as when I went to check out the first book Missing, Presumed I found every copy was out on loan!
Persons Unknown has a contemporary UK setting with several well-defined characters investigating a murder in Cambridgeshire which in turn leads back to the 'wheeling and dealing', bribery and corruption of high finance in London with its attendant pimps, high-class prostitutes and assorted recreational drugs adding inducements to major players in these corrupt dealings.
As if all of the above were not intricately woven into the complicated plot, Susie Steiner also manages to integrate a number of social issues via her main protagonist, Manon, a middle-aged woman who has adopted a pre-teen black kid but still wants to experience motherhood first-hand and meet, if not Mr Right, then at least Mr 'I'm happy to be with you whatever the circumstances'.
Manon's professional and personal life implode when both her adopted son, Fly and her sister, Ellie, are found to have known the murder victim and become police suspects themselves.
This is very much a character-driven novel – Manon's personal and professional problems, hopes and fears resonate with the reader and you want her to succeed — not only in solving the case but also salvaging her precarious relationship with Fly, who is experiencing racial and institutional injustices and will no doubt be defined by these hugely negative experiences.
After such a riveting read I'm now going to go back to when it all began a few years earlier…
Persons Unknown
by Susie Steiner
Published by HarperCollins New Zealand
ISBN: 9780008123345