Christchurch City Libraries blog hosts a series of regular podcasts from New Zealand's only specialist human rights radio show Speak up - Kōrerotia. This show is created by Sally Carlton.
Guests Kris Herbert (Our Stories Project) and Kaspar Middendorf (CEISMIC, UC Digital Lab) talk about their recent collaboration to create the "Earthquake Story Walk" and broaden the conversation to consider storytelling and its place in human rights.
Part I: Introductions; what is 'storytelling'?
Part II: Who tells stories, and to whom?; the importance of 'where'
Part III: Storytelling and human rights
This show aired first on Canterbury's Plains FM 96.9, and was made with the assistance of NZ On Air.
Find out more in our collection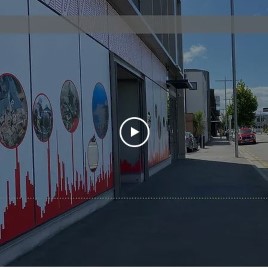 More about Speak up - Kōrerotia
The show is also available on the following platforms: