Whaikōrero - is an art form.
Kōrero Māori - is possible for all of us.
Te Aka defines whaikōrero as: Formal eloquent language using imagery, metaphor, whakataukī, pepeha, kupu whakaari, relevant whakapapa and references to tribal history is admired. Kōrero (as a verb) is defined as: to tell, say, speak, read, talk, address.
Ngā Kete Wānanga o Ōtautahi is the kaitiaki of our permanent Nga Pounamu Māori, opens a new window collection. Within these collections, taonga abound. Not only are some available in beautifully presented pukapuka but also through our Wheelers eBook platform, opens a new window. One available in both print and eBook format is Whaikorero: The World of Maori Oratory, opens a new window by Poia Rewi:
Winner of the 2011 NZSA E.H. McCormick Best First Book Award for Non-Fiction, New Zealand Post Book Awards.
The judges felt that Rewi's book 'managed the difficult feat of being both a valuable record and manual of Māori oratory for practitioners, and an accessible overview for anyone interested in this ubiquitous cultural practice.'
Whilst the ability to be an outstanding orator (in any language) is beyond many of us, to use Te Reo Māori everyday certainly is not.
We can start by knowing and using Ngā Ingoa Māori - the names of places right here in Ōtautahi me Waitaha.
We can also explore the range of pukapuka me moheni published in te Reo Māori available at your local library.
I am a strong advocate of the use of children's Te Reo Māori books to help my confidence with Kōrero Māori - the pictures often help with the kupu I do not know, ngā rerenga can be short and simple and often there is an English publication for when I get really stuck.
Kia whakatipua te kaipanui - growing readers
Try reading one with your tamariki, rangatahi or mokopuna - ka pai akoronga mo tātou.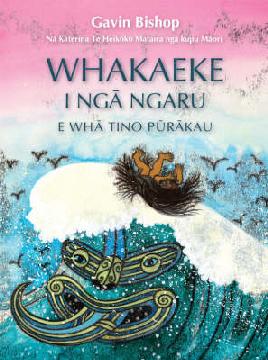 Try Short stories for teens and adults - 'You only Live once".
We have graphic novels and  purākau me pakiwaitara in te Reo Maori.
For those of you who like to browse a magazine or periodical, Mana and Te Karaka (online) contain plenty of te teo Māori and some very cool reading to immerse yourself in too.