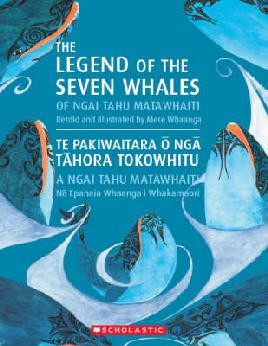 Name: Mere Whaanga
Date of birth: 23 January 1952
Place of birth: Wairoa, Hawkes Bay
Now living in: Paraparaumu
What is your favourite food?
Watermelon
What was your most embarrassing moment?
The day the traffic officer came to our school to give us a talk on road safety, and I ran across the road without stopping and looking first.
How do you relax?
Reading, painting or walking along the beach.
Who inspired you when you were little?
My parents.
What were you like at school?
Skinny! Generally quiet, a bookworm.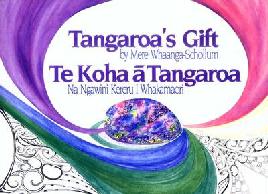 What was your favourite/most hated subject at school?
Favourite: Nature Study, Sewing.
Can't think of anything I hated.
What was the book you most loved as a child?
My sister's copy of The Wizard of Oz by L. Frank Baum - in particular the illustration of the Emerald City.
Which person from the past would you most like to meet?
My ancestor Ihaka Whaanga.
Who is your favourite author/children's author?
Author: Barbara Kingsolver
Children's Authors: Sherryl Jordan, opens a new window, Jack Lasenby, opens a new window, William Taylor, opens a new window.
Why did you want to be a writer?
To share the stories my father told me, and to write about our people (Māori) and our view of the world.
Do you have a special place where you write your books?
I write in many places. Since I moved to Wellington I have done a lot of writing while on the train travelling to and from the city.
What's the best thing and worst thing about being a writer?
Best: feeling that I am promoting understanding about a Māori view of life.
If you weren't a writer, what would you like to be?
An artist.
What advice would you give to aspiring writers?
Read lots of books, learn about other people, be open to new ideas.
Read some books by Mere Whaanga
More information about Mere Whaanga
This interview is from 2002.