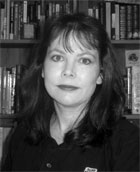 Name: Tania Kelly Roxborogh
Date of birth: 1 September 1965
Place of birth: Christchurch (Burwood Hospital)
Now living in: Dunedin
What is your favourite food?
Freshly baked bread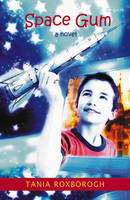 , opens a new windowDo you have a nickname and if so what is it?
T.K. (My friends from Uni days) and Roxy (at school).
What was your most embarrassing moment?
Playing Bullrush with my Year 10 class and tripping over - splat! Face plant!
How do you relax?
Watch telly; read; drink a glass of wine with friends; listen to all sorts of music.
Who inspired you when you were little?
My teachers!
What were you like at school?
Chatty; bossy; naughty when in high school.
What was your favourite/most hated subject at school?
Favourite: English
Most hated: Maths (because I had awful!!! teachers)
What was the book you most loved as a child?
The Silver Brumby series by Elyne Mitchell - my 9 year old loves them too.
Which person from the past would you most like to meet?
Helen Keller - I did a project on her when I was 9 - just for interest. What an amazing person.
Who is your favourite author/children's author?
John Marsden, David Hill, Lynley Dodd, most NZ children's writers (like Tessa Duder) hmm - sorry, I could keep going.
Why did you want to be a writer?
To tell my stories.
Do you have a special place where you write your books?
No - in amongst the hustle and bustle of my family - our computer is in the family room and right in the main traffic flow.
What's the best thing and worst thing about being a writer?
Best: letters from children; watching people laugh when I read funny bits.
Worst: getting a sore wrist; bad reviews.
If you weren't a writer, what would you like to be?
Slim. i.e. have time to exercise.
What advice would you give to aspiring writers?
Read and write - often - all the time. Write and read - always.
Read some books written by Tania Roxborogh
More information about Tania Roxborogh

Read posts featuring Tania Roxborogh from the Christchurch Kids Blog.
This interview is from 2002.