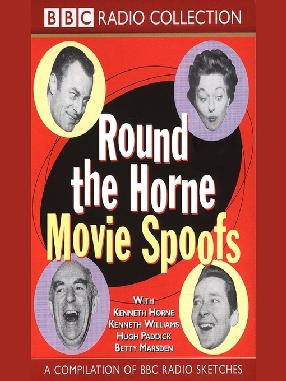 Right at the end of the school holidays, I succumbed to 'The bug'.
Temperature, shivers, face-ache, sneezing, splutterings, sore throat, several hot-water bottles, over the counter meds and copious amounts of tea/coffee/honey, lemon and ginger combos later, I am now dealing with a more head cold-like scenario. What really upset me is my diligence in having the flu jab appears to have been for nowt!! Swiftly moving on …
Streaming eyes and almost constant nose-blowing meant that the only source of entertainment I could tolerate was talking-books … Plug in and LISTEN. So I did.
First offering from OverDrive audiobooks was Round the Horne Movie Spoofs. In my weakened state I managed several wry smiles – OK 1960s British 'camp' humour admittedly, but quite clever for all that although one offering was sufficient as smiling wasn't helping the face & teeth-ache symptoms!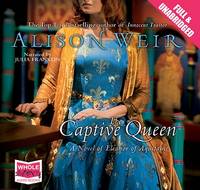 Second offering was The Captive Queen the story of Eleanor of Aquitaine – wife of two kings - King Louis VII of France and King Henry II of England, and mother of such notables as Richard the Lionheart and King John (of 'Magna Carta' fame). I just thanked my lucky stars that I didn't live in huge, draughty castles and gratefully placed my hot water bottles in my 'nest of rest' set-up for the requisite warmth and comfort.
Third offering I had picked up from the library prior to being 'felled' – I persevered, but really CDs don't work in a sick-room environment. The constant getting up to change the discs is tiring. It takes forever to rearrange yourself back to that exact comfortable position you had previously discovered. But then, adding insult to injury, just as you start to feel relaxed and drowsy, the sonorous tones of the narrator announce that 'this ends Disc xx'. Do this manoeuvre fifteen times and you are ready to hurl said CD Player through the bedroom window. Common sense prevailed as this would have left me both freezing cold and wet as rain lashed down the east coast of the South Island. Sufficed to say I can remember little of the plot or characters.
Final offering is a BBC Radio dramatization of an Ellis Peters 'Cadfael' mystery and will keep me going until I feel ready to open the physical pages of a book.
My listening choices will, in all probability, not be yours, BUT the variety that is available is a fantastic resource to have with just a library card and a Pin/Password.
I must now remember to promote OverDrive and BorrowBox for eAudiobooks as well as Overdrive, Askews, Wheelers and Playaways for eBooks to patrons who are feeling 'under the weather'.