WORD Christchurch presents Shifting Points of View — a spectacular line-up of New Zealand and international speakers to warm you up and get you thinking. Shifting Points of View runs from Sunday 18 August to Saturday 14 September 2019.
Reports
We report back from the WORD Christchurch Shifting Points of View:
Photos
Browse photos from WORD Christchurch Shifting Points of View.
Natalie Haynes: Troy story, Sunday 18 August 6pm to 7.15pm at the Great Hall
Natalie Haynes is the star of the BBC Radio 4 series Natalie Haynes Stands Up for the Classics. She presents her unique combination of ancient history and stand-up comedy, coinciding with her new novel, A Thousand Ships.
At the Drop of a hat, Thursday 22 August 7pm to 8.30pm at XCHC
Use your words! At the Drop of a Hat is an interactive poetry show featuring Liz Breslin, Laura Williamson and Annabel Wilson. Audience members write themes, topics and ideas to drop into the hat on arrival. The full hat is offered out to the audience again – the challenge, then, is for the poets to perform, read or create poems related to what is drawn from the hat.
DeRay Mckesson: #BlackLivesMatter Monday 26 August 7.30pm at The Piano
In August 2014, twenty-nine-year-old activist DeRay Mckesson stood with hundreds of others on the streets of Ferguson, Missouri, to push a message of justice and accountability. These protests, and others like them in cities across the country, resulted in the birth of the Black Lives Matter movement. Now, in his first book, The Other Side of Freedom: Race and justice in a divided America, Mckesson lays down the intellectual, pragmatic, and political framework for a new liberation movement.
A Cabinet of Curiosities: Tiny Lectures on the Weird and Wonderful Friday 30 August 7.30pm at Rutherford's Den Lecture Theatre
Step right up and discover something strange! We have gathered together a delectable collection of short and intimate lectures on curious subjects, from experts and amateur enthusiasts, delivered in the characterful surrounds of Ernest Rutherford's own lecture theatre. What will you see? What will you get? You'll have to come along and find out. With bestselling British author and adventurer Simon Winchester, writer and WORD Programme Director Rachael King, novelist and recovering scientist Tracy Farr, art and history enthusiast Lana Coles, and science writer Simon Pollard.
Owning history: Vincent O'Malley, Simon Winchester, and Jessica Maclean Saturday 31 August 1pm at The Piano
How can we see where we're going, if we don't know where we've been? In his recent Michael King Memorial Lecture, historian Vincent O'Malley stressed the importance of teaching the bloody story of the New Zealand Wars in our schools, to understand today's society, and recently gave historical context to the Ihumātao dispute in The Spinoff.  Simon Winchester has spent his career bringing to life stories from the past, and Jessica Maclean, a lecturer at Aotahi School of Māori and Indigenous Studies at the University of Canterbury. Chaired by Peter Field.
Marilyn Waring: The Political Years Saturday 31 August 3pm at The Piano
Marilyn Waring's new book The Political Years looks at her extraordinary years in parliament. She tells the story of her journey from being elected as a new National Party MP in a conservative rural seat to being publicly decried by the Robert Muldoon for her 'feminist anti-nuclear stance' that threatened to bring down his government. Her tale of life in a male-dominated and relentlessly demanding political world is both uniquely of its time and still of pressing relevance today.
Vincent O'Malley: The New Zealand Wars Saturday 31 August 5pm at The Piano
The New Zealand Wars profoundly shaped the course and direction of our nation's history. Fought between the Crown and various groups of Māori between 1845 and 1872, remnants and reminders from these conflicts and their aftermath can be found all over the country. The wars are an integral part of the New Zealand story but we have not always cared to remember or acknowledge them. Vincent O'Malley discusses his latest book The New Zealand Wars Ngā Pakanga o Aotearoa on the causes, events and consequences of the New Zealand Wars (Ngā Pakanga o Aotearoa) with Ngāi Tahu historian, Mike Stevens.
An Evening with Simon Winchester Saturday 31 August 6.30pm at The Piano
Simon Winchester, the distinguished and bestselling author of Pacific, The Map That Changed the World and The Surgeon of Crowthorne among many others, knows how to tell a good story. His latest book, Exactly: How Precision Engineers Created the Modern World is a magnificent history of the pioneering engineers who developed precision machinery to allow us to see as far as the moon and as close as the Higgs boson. He joins Kim Hill in wide-ranging conversation about his adventurous life and the big ideas that have made an impact on the world as we know it.
Bad Diaries Salon Saturday 31 August 8pm at Space Academy
Returning to Christchurch after our last festival, Bad Diaries Salon features five writers reading from the good, the bad and the scandalous of their personal diaries and early writing. Candid, original and unedited, featuring Ben Brown, Karen Healey, Tusiata Avia and Rachael King, hosted by Tracy Farr.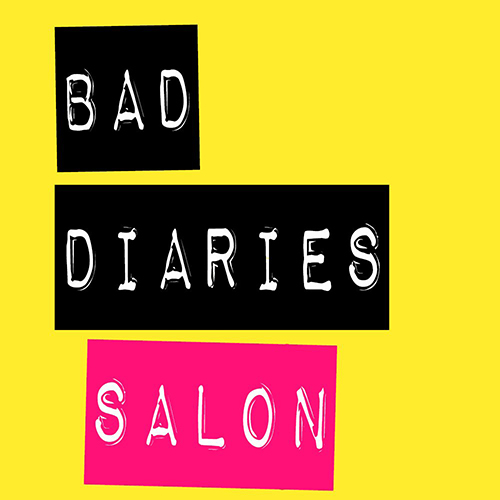 The Untold stories beneath your feet Sunday 1 September 2pm at Pegasus Town
Nau mai, haere mai. On this walk join Joseph Hullen (Ngāi Tūāhuriri / Ngāti Hinematua) through Pegasus Town as he shares stories of the numerous and varied archaeological sites discovered and excavated during its creation. Joseph was one of several Ngāi Tūāhuriri Cultural Monitors attached to the Lead Archaeologists, Witter Archaeology during the bulk earthworks phase of construction at Pegasus Town.
Samoan Queer Lives Thursday 12 September 6pm at the TSB Space, Tūranga
First of its kind, Samoan Queer Lives features a collection of autobiographical pieces by fa`afafine, transgender, and queer people of Samoa, presented by artist Yuki Kihara.
Val McDermid: How the dead speak Friday 13 September 6pm at The Piano
To kick off a weekend celebrating the 2019 Ngaio Marsh Awards, we welcome the charismatic Val McDermid, formidable Scottish crime writer. Val's new book, How the Dead Speak, is a shocking, masterfully plotted novel that will leave both long-time fans and new readers breathless. She talks with crime fiction aficionado, and Bookenz host, Ruth Todd.
Funny as. Friday 13 September 8pm at The Piano
From Billy T. James to Rose Matafeo, Fred Dagg to Flight of the Conchords, New Zealanders have made each other laugh in ways distinctive to these islands. The recent documentary series Funny As is a loving and hilarious tribute to the people who have made the scene what it is today. Join its producer Paul Horan and writer Philip Matthews, authors of the companion book Funny As, along with movers and shakers of the New Zealand comedy scene, including Madeleine Sami and others to be announced, to hear the stories, share the laughs, and watch outtakes that for one reason or another didn't quite make the show.
Meet the Ngaio Marsh Awards finalists Saturday 14 September 1pm at UC Recital Room, The Arts Centre
Come along to this free daytime event in the library and hear readings and discussion from the finalists in the three categories for this year's Ngaio Marsh Awards: Best Novel, Best First Novel, and Best Non-Fiction. Featuring some of the best in the business, including Dame Fiona Kidman, JP Pomare, Liam McIlvanney, Andrea Jacka, Jennifer Shieff and Scott Bainbridge.
The Great Ngaio Marsh Game Show and Awards Saturday 14 September 7.30pm at TSB Space, Tūranga
The Ngaio Marsh Awards continue to grow and to help New Zealand crime writing find a well-deserved audience both here and overseas. Don't miss this night of brain teasers and laughs as two teams of crime writers, with captains Vanda Symon and Paul Cleave, compete for the title of Sharpest Knives. Vanda and Paul will be joined by Ngaio Marsh finalists Liam McIlvanney, JP Pomare and Dame Fiona Kidman, along with special guest Val McDermid. The night will end with the presentation of the Ngaio Marsh Awards for Best Novel, Best First Novel and Best Non-fiction. Come along and cheer for your favourites and show your support for great New Zealand writing.
Find works by WORD Christchurch writers in our collection
INTERNATIONAL
NEW ZEALAND
WORD Christchurch information
WORD Christchurch photos
Images from the WORD Christchurch Writers and Readers Festival, and events.
WORD Christchurch on Twitter
Our page on literary festivals and events.